Meet our ambassadors at exciting events this summer!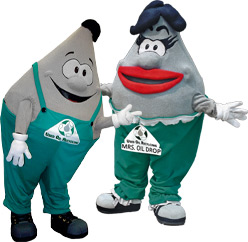 We will be at over 30 trade shows and exhibitions around Manitoba during summer 2023, so come on down to for a chance to say hi to Mr. or Mrs. Oil Drop and for an opportunity to play his Wheel of Fortune to win some great prizes. You can also enter for a chance to win a $50 Canadian Tire gift card as well! And new for this year is Mr. Oil Drop's Cornhole Game where you will get the chance to throw a used oil filter or container bean bag into the Recycling Centre Collection Depot!
You can learn what used oil products are recycled into and also discover where your nearest collection centre depot is closest to you is as well.
Below are the events we have so far for this year along with hours we will be attending!