Meet our ambassadors at exciting events this summer!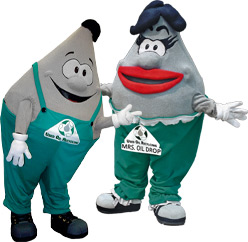 We will be at over 30 trade shows and exhibitions around Manitoba during summer 2023, so come on down to for a chance to say hi to Mr. or Mrs. Oil Drop and for an opportunity to play his Wheel of Fortune to win some great prizes. You can also enter for a chance to win a $50 Canadian Tire gift card as well! And new for this year is Mr. Oil Drop's Cornhole Game where you will get the chance to throw a used oil filter or container bean bag into the Recycling Centre Collection Depot!
You can learn what used oil products are recycled into and also discover where your nearest collection centre depot is closest to you is as well.
Below are the events we have so far for this year along with hours we will be attending!

Selkirk Triple S Fair & Rodeo 2019
July 12, 2019

-

July 14, 2019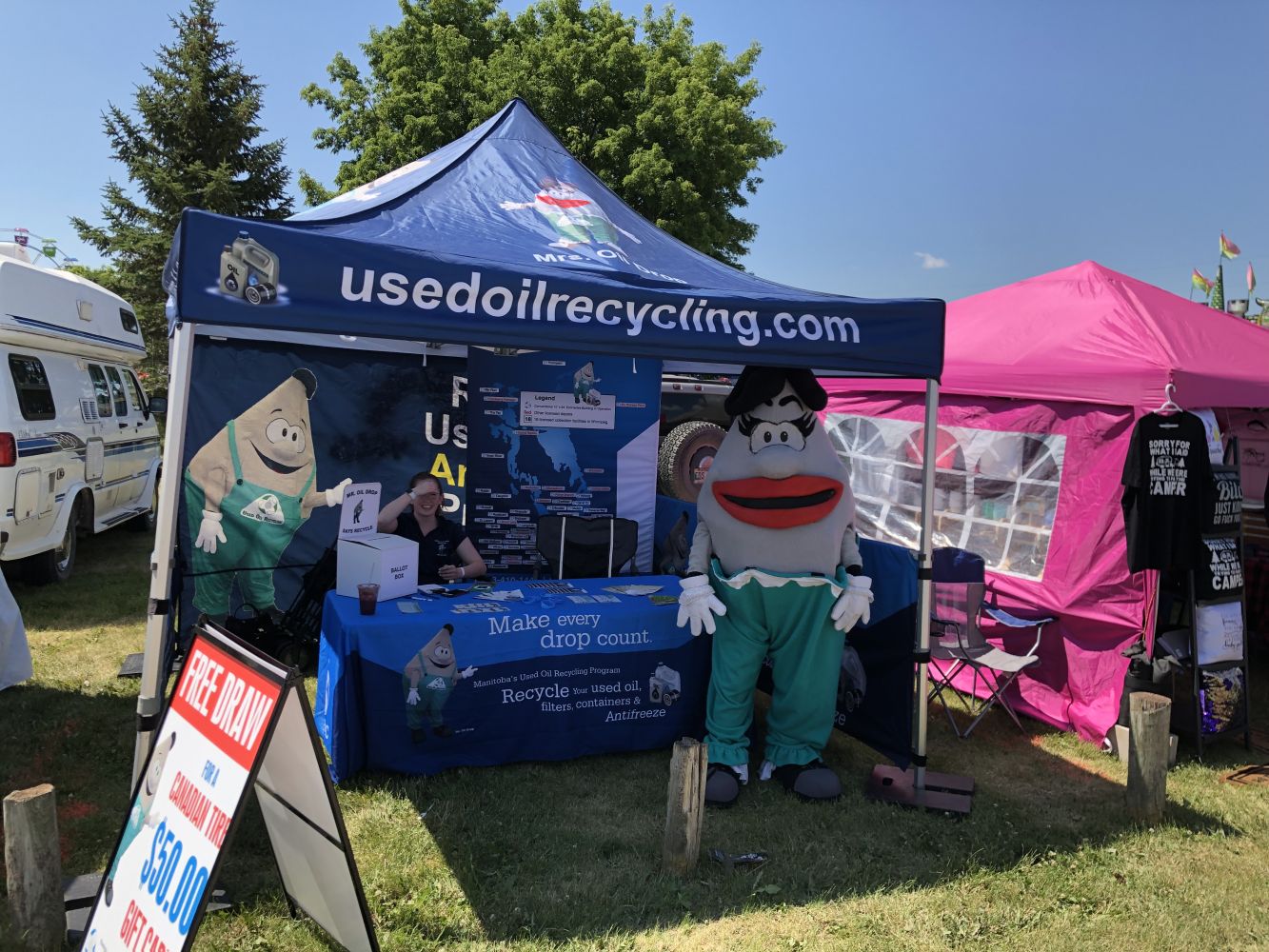 This event was a fair held at Selkirk Park. There was a parade on the Saturday that was a huge hit. We attended this parade with the mascot Mrs. Oil Drop and the kids loved it. One ambassador drove the vehicle while the other two walked behind the van handing out bracelets and beanie babies. This parade was so long that we ran out of prizes half way through. There were tons of kids and families there. The weather was great, but it was a really hot day on Saturday. Friday there was a tornado warning so it was really winding towards the end of the night. Sunday was the hottest day of the summer so the turn out for the fair was not good. We got people coming to fill out ballets in the morning but later on in the day, we didn't get anyone for a couple hours. This event was all outside, so the weather definitely had a huge impact on the turn out. Some of the other vendors there were the Special Olympics, a family farm honeybee booth, and other independently run businesses. There was a petting zoo that was pretty popular as well. The busiest day was Saturday because everyone came to the fair after the parade. The unique thing about this event was that there was a campground right by our tent. We had the cards instead of the wheel and we gave out beanie babies, hats, tape measures and bags as prizes.
The public liked our table and the idea of free prizes. Some people were not from Selkirk and were just camping so it was interesting to see how many people took their used oil to a Canadian Tire in Winnipeg. It was good that we let them know that they could always take their used oil and antifreeze products to the transfer station in Selkirk if ever need be. The majority of people were well behaved but we did have one person who kept trying to enter the draw more than once. We ran out of ballets on Saturday so that was a good sign that we got more people than previous years.
It was important to attend this event because we got a decent number of ballets and a lot of people saw our van in the parade. The location was good since we were right by a campground so families camping walked by our tent.
Set up and tear down was good since we could bring the van right into the park. It was extremely hot on Sunday so we got a little sweaty taking the tent down. One of the side poles wouldn't stay up since part of it was broken but we managed. The event staff didn't give us any trouble and let us do what we wanted.
Overall, it was a successful weekend but if the weather wasn't so hot, we could have probably done even better.